Lemosho Route – 8 Days
The Lemosho Route is a remote, less commonly used and beautiful way up the mountain. Because of its length, it allows for the best opportunity for acclimatization. Lemosho starts at Londorossi Gate, below the Shira Plateau, and treks through the rain forest of West Kilimanjaro to Shira 1 Camp. This route traverses the vast Shira Plateau, awarding pristine views. This plateau was actually formed where the first of Kilimanjaro's volcanoes erupted, and was later filled in from the larger Kibo eruption.
On day four of this trek, climbers meet up with the Machame Route around the Lava Tower. From there, hike down into the Barranco Valley, ascend the Great Barranco Wall, and traverse underneath Kilimanjaro's Southern Icefield.
Choose this route for its beautiful, length and peacefulness. If you are looking for a more remote trek, this is the one for you.
Lemosho Route Itinerary
DAY 1
After breakfast and briefing, drive to Londorossi Park Gate, about a 3-hour trip. From here, a forest track requiring a 4WD vehicle leads to Lemosho Glades (2390 m) where you will start your trek through the rainforest. Walk along forest trails to Mti Mkubwa campsite (2750 m).
Trekking Time: 3 hours | Distance: 7 km | Altitude Gain: 360 m
DAY 2
After breakfast, we continue as the trail's steepness gradually increases and enters the giant heather moorland zone. After several streams are crossed we continue over the Shira Ridge then gently downwards to Shira 1 camp (3505 m) located by a stream on the Shira Plateau.
Trekking Time: 6-7 hours | Distance: 10 km | Altitude Gain: 755 m
DAY 3
A gentle hike across the plateau leads to Shira 2 camp (3810 m) on moorland meadows by a stream. A variety of short hikes are available on the Plateau, making this a good acclimatization day.
TrekkingTime: 3-4 hours | Distance: 8 km | Altitude Gain: 305 m
DAY 4
From the Shira Plateau we continue to the east, passing the junction near the peak of Kibo. As we continue, our direction changes to the South East towards the Lava Tower, called the "Shark's Tooth." Shortly after the tower, we come to the second junction, which brings us up to the Arrow Glacier (4876 m). We now continue down to the Barranco Hut (3860 m). Although you end the day at the same elevation as when you began, this is another important day for acclimatization.
TrekkingTime: 6-7 hours | Distance: 10 km | Altitude Gain: 50 m
DAY 5
We start the day by descending into the start of the Great Barranco, a huge ravine. We then exit steeply, up what has been termed the Breakfast Wall. It is a climb over rocks, not technical but long and tiring. Passing underneath the Heim and Kersten glaciers, we head towards the Karanga Valley (4000 m) for overnight.
Trekking Time: 3-4 hours | Distance: 6 km | Altitude Gain: 140 m
DAY 6
After breakfast, we leave the Karanga Valley and pass the junction which connects with the Mweka Trail. We continue to the Barafu Hut (4645 m). You have completed the South Circuit, which offers views of the summit from many different angles. Here we make camp, rest, enjoy dinner, and prepare for the summit climb.
Trekking Time: 2-4 hours | Distance: 4 km | Altitude Gain: 610 m
DAY 7
We avoid walking too long in the heat of the sun today by starting around midnight, walking steeply upwards to the Summit glaciers. You will be climbing scree for 5 to 6 hours but you gain incredible height over a short distance. The views are spectacular. We should be on the crater rim at Stella Point (5750 m) as the first rays of the sun emerge. Spectacular ice cliffs within the crater surround us and the views to Mawenzi peak and beyond are breathtaking. Another hour's walk takes us to our goal, the summit of Uhuru (5895 m), the highest point; Uhuru means freedom in Swahili.
Trekking Time: 6-8 hours | Distance: 7 km| Altitude Gain: 1250 m
We begin the descent by returning to Stella Point and then descending on scree slope back to Barafu camp for breakfast and a rest before finally heading down to Mweka Camp (3080 m) for a well-earned rest.
DAY 8
complete park formalities, are met by our vehicles, receive certificates of ascent courtesy of the Kilimanjaro National Park Authority and drive back to Arusha where you can treat yourself to a well-earned shower and a cold beer or two.
Accommodation according to the itinerary
Transportation in a 4×4 safari vehicle
Professional, English-speaking guide
Professional, English-speaking safari cook
Overnight stays in safari tents
Camping equipment (tents, sleeping mats, chairs, tables etc.)
Meals according to the itinerary
Mineral water
All mentioned activities
All national park fees
Sleeping bag
Flights
Optional activities
Alcoholic and soft drinks
Visa fees
Tips
Personal spending money for souvenirs etc.
Travel insurance
Didn't find what your were looking?
---
Our dedicated Travel Specialists are here to help you plan your perfect trip
---
---
Why Book With Us
Best Price and Value
Professional Tour Guides
Top Notch Customer Service
Tailor Made & Private Safari
---
Affiliations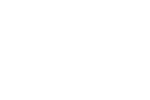 Reviews
We read about Fairtrek in our local german newspaper and phoned to the german bureau. We were in very good hands also to make a safari in cooperation with King... read more of Tanzania! The contact with Gülsah Koch in germany and Abraham in Arusha was very friendly and serious. Every question and every issue were answered and cared about. We can recommend this company unlimited and thanks for the great experience we had in this beautiful contry Tanzania!
See you....

Olan624


7/30/2018

If there's a 1% chance you can make it to the top - trust me - they will get you there!
Perfect organization, professional crew with good equipment.
Incredible support... read more & motivation by the whole team, especially the head guide Emanuel and assistant head guide Gadiel. I made it to the top because of you! But even more important for me, I never felt like a client but as a member of your team.
All in all an unforgettable experience which was worth every single dollar!
Thank you Abraham for making this happen.
Asante sana Emanuel, Gadiel, Ezron, Eliudy, Muhamed, David and Jackson.

R8647POmatthiasm


7/03/2021

Fairtrek Jichco,Tanzania went above and beyond to make our groups time on Kilimanjaro memorable. Abraham,Emma,Johnas and their entire crew made the six days we spent with them on the Machame... read more route enjoyable. Guides speak fluent English (helpful coming from the U.S.) and are very knowledgeable...More

TeamSimba08


8/31/2019