Travel Tips
Visas are necessary for entry into Tanzania. The price of your visa will depend on the duration of your stay and your citizenship. For less than three months, you will need to apply for and obtain a tourist visa either from the Tanzanian Embassy in your home country or have one issued to you at the point of entry into Tanzania (at Kilimanjaro or Dar Es Salaam International Airports, or Tanzania/Kenya border). The fee for the tourist visa depends upon your citizenship. Make sure you research your visa requirements prior to your arrival. A tourist visa can be extended beyond the three months limit at the Immigration Office in Arusha and an extension fee will be applicable. If you are intending to stay in Tanzania for more than three months, you will need to apply for a "Resident Permit Class C," which is specifically for volunteers and missionaries. You can find information about this type of visa and the required forms on the Tanzanian Government Website (www.tanzania.go.tz) or visit the Tanzanian Embassy in your home country.
Single-entry tourist visa: up to three months from the date of issue.
Long-term Stay
You will need to start your application process at least 4 months prior to your arrival to allow time for the application to be processed and returned to you. There are a number of supporting documents that you will need to supply in order to obtain this type of visa. If you need any supporting documents, feel free to contact us directly at info@fairtrek-jicho-tanzania.com Please note that all visa fee payments must be made in US dollars. Credit cards are not accepted.
If you are traveling between African countries, you will be required to provide evidence of your yellow fever vaccination. It is highly advised to get your yellow fever vaccination in your home country for safe measures. If health officers are present and you do not have the yellow fever vaccination, it will be administered immediately.
When to visit
Best birding season: Jan-May, Oct-December
Best wildlife viewing in Tanzania: August- November
Best time to climb Mount Kilimanjaro: June- October
Getting here
International airports, Dar es Salaam (DAR) and Kilimanjaro (JRO), are used by most international airlines.The mainland alternative is Kilimanjaro International Airport (KIA), which lies midway between Moshi and Arusha and is well placed as a springboard for safaris to the Serengeti and other northern reserves. Air Tanzania, British Airways, Gulf Air, KLM, Lufthansa and Swissair all fly to Tanzania from Europe, while African airlines servicing Tanzania include Egypt Air, Ethiopian Airlines, Kenya Airways and South African Airways.
Didn't find what your were looking?
---
Our dedicated Travel Specialists are here to help you plan your perfect trip
---
---
Why Book With Us
Best Price and Value
Professional Tour Guides
Top Notch Customer Service
Tailor Made & Private Safari
---
Affiliations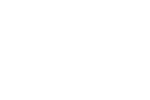 Reviews
We did a Safari and a culture tour with Fairtrek. Really flexible and individual planning of the trip where they took care of all our interests and wishes. Really amazing... read more service by Gülsah! Also perfect organization when we arrived in Tanzania. Even though we did not spend all days with Fairtrek, Abraham contacted us directly after landing to inform us we could contact him at any time for help. Our guides on the tour were great, very well informed and taking care of everything we wanted to see and do. You can see that they really try to make the tourism sustainable and help the tourists to learn about the local culture. Would always do it again! Thanks for making our trip such a rememberable experience!

Lina K


1/05/2019

Fairtrek Jichco,Tanzania went above and beyond to make our groups time on Kilimanjaro memorable. Abraham,Emma,Johnas and their entire crew made the six days we spent with them on the Machame... read more route enjoyable. Guides speak fluent English (helpful coming from the U.S.) and are very knowledgeable...More

TeamSimba08


8/31/2019

We read about Fairtrek in our local german newspaper and phoned to the german bureau. We were in very good hands also to make a safari in cooperation with King... read more of Tanzania! The contact with Gülsah Koch in germany and Abraham in Arusha was very friendly and serious. Every question and every issue were answered and cared about. We can recommend this company unlimited and thanks for the great experience we had in this beautiful contry Tanzania!
See you....

Olan624


7/30/2018